Special Reserve Collection In Anguilla
If you are looking for the highest class of villas, ones where the services of a private chef and butler are included in the price, then you may want to browse our Special Reserve Collection. Several of these villas are close to Four Seasons Anguilla.
Amenities At Four Seasons Anguilla Resort & Villas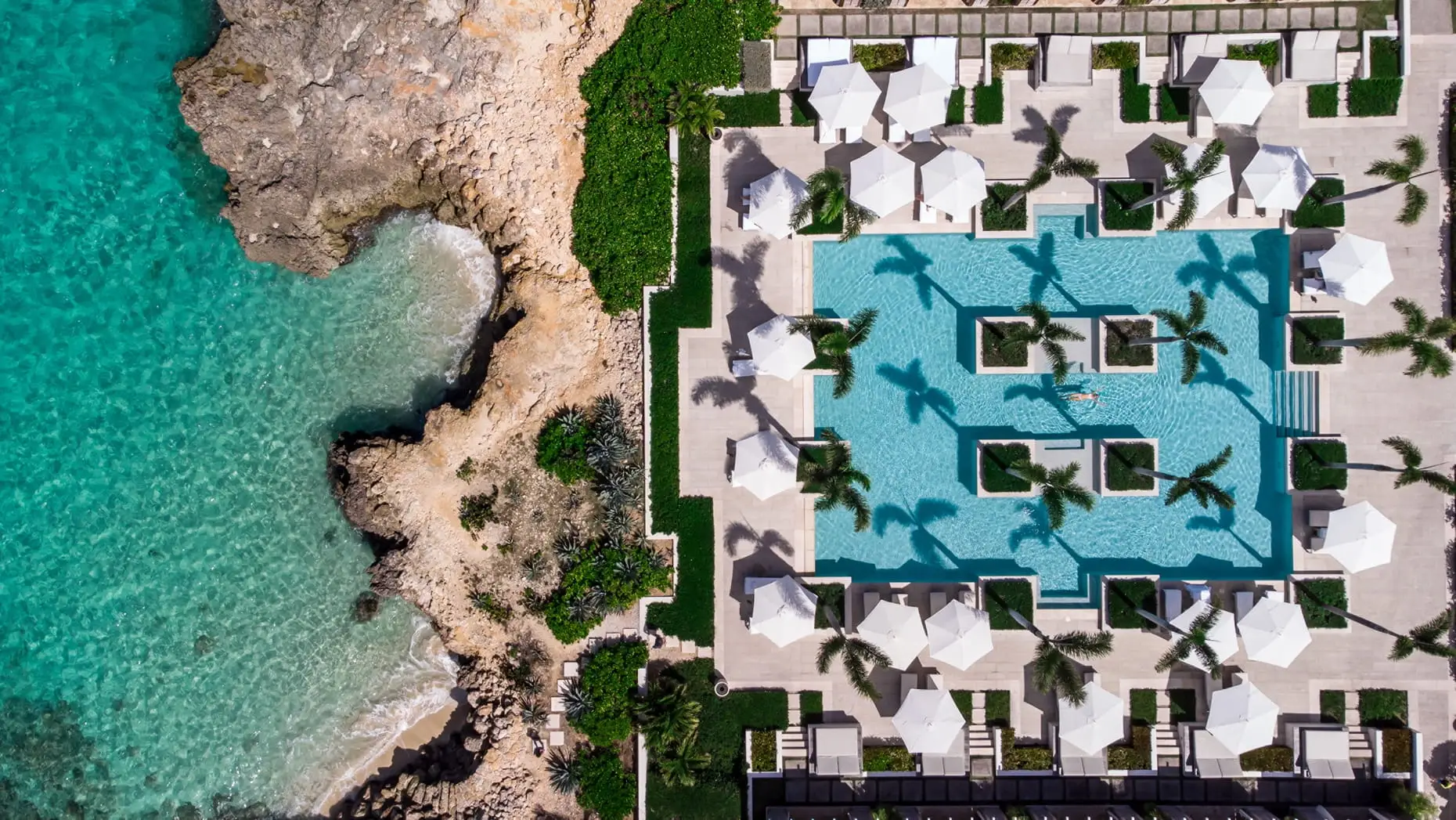 The spacious beachfront and ocean-view villas are certainly the big draws of the Four Seasons Anguilla Resorts, but you cannot forget the amenities!
All guests at this resort enjoy ready access to a long list of desirable services and amenities that include entertainment facilities like a multi-level rock climbing gym and multiple outdoor pools as well as outstanding dining options.
Talk with your Residential Assistant about making the most out of your stay, such as by booking kitesurfing lessons at the Sea Centre, the Resort's private beach club.
Activities At Four Seasons Anguilla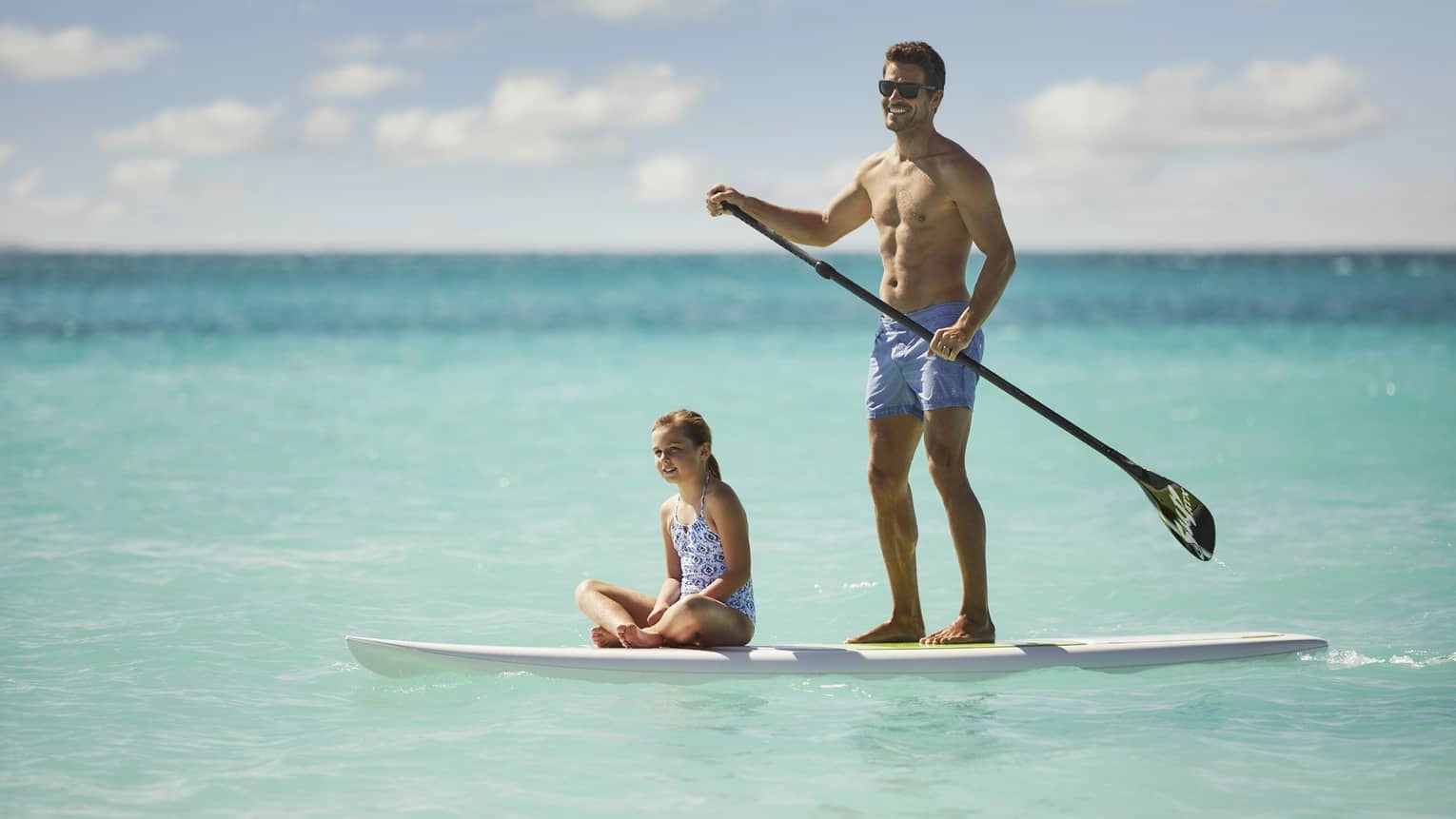 There are several complementary activities available at Four Seasons Anguilla that might pique your interest. Take part in water sports like kitesurfing, scuba diving, and snorkeling, or stay on-shore and play tennis or try a cooking class.
The on-site Spa alone offers an outstanding list of desirable services, including full-body treatments like a signature Anguilla Salt Scrub that incorporates native island ingredients to smooth and detoxify your skin in a rejuvenating massage.
Looking for more active pursuits? Again, Four Seasons Anguilla delivers. Take part in water sports like kitesurfing, scuba diving, and snorkeling. Or stay on-shore and play tennis or sign up for a cooking class. These activities and more await all guests of this expansive resort.
Dining Options at Four Seasons Anguilla Resort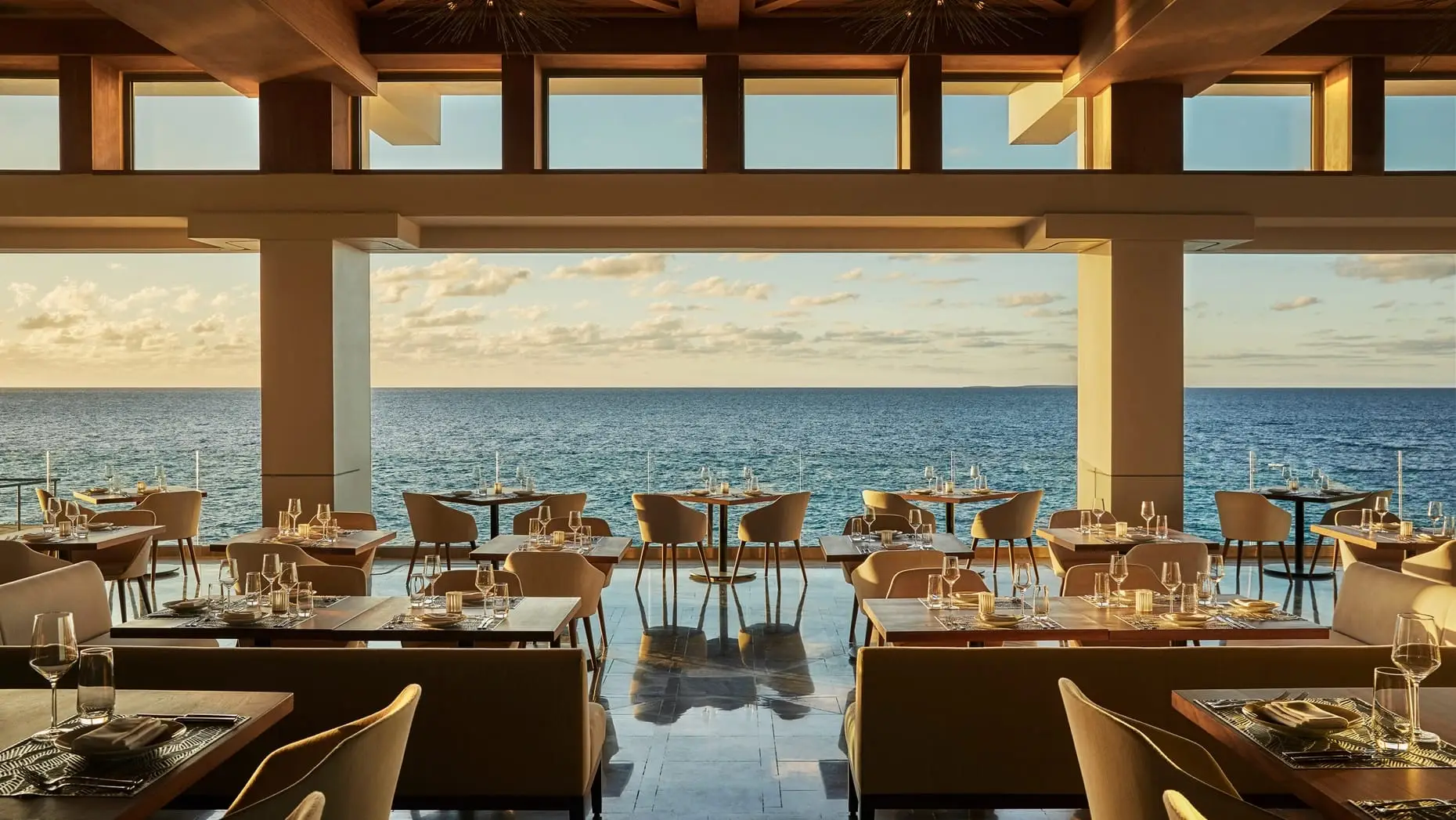 Booking one of the private villas at the Four Seasons Anguilla Resort comes with a private chef to prepare delightful dinners served within your own villa. Yet, you also have other dining options as well. Premier bars and restaurants within the resort itself include:
SALT. This fine-dining restaurant sits atop a North Anguilla promontory overlooking Barnes Bay and Meads Bay. SALT is a premier place for fresh, hot breakfasts and meals featuring locally caught seafood.

Half Shell Beach Bar. This more casual restaurant lies right on the beach. Dry off after a swim and enjoy tacos and tequila.

Sunset Lounge. This open-air bar and lounge is a late afternoon and evening spot, offering live music and delicious cocktails.

Bamboo Bar & Grill. Backed up to the beaches at Meads Bay, this location offers patio seating and a long lunch menu best served with a refreshingly cold beer or crisp wine.
Beach at Four Seasons Resort and Residences Anguilla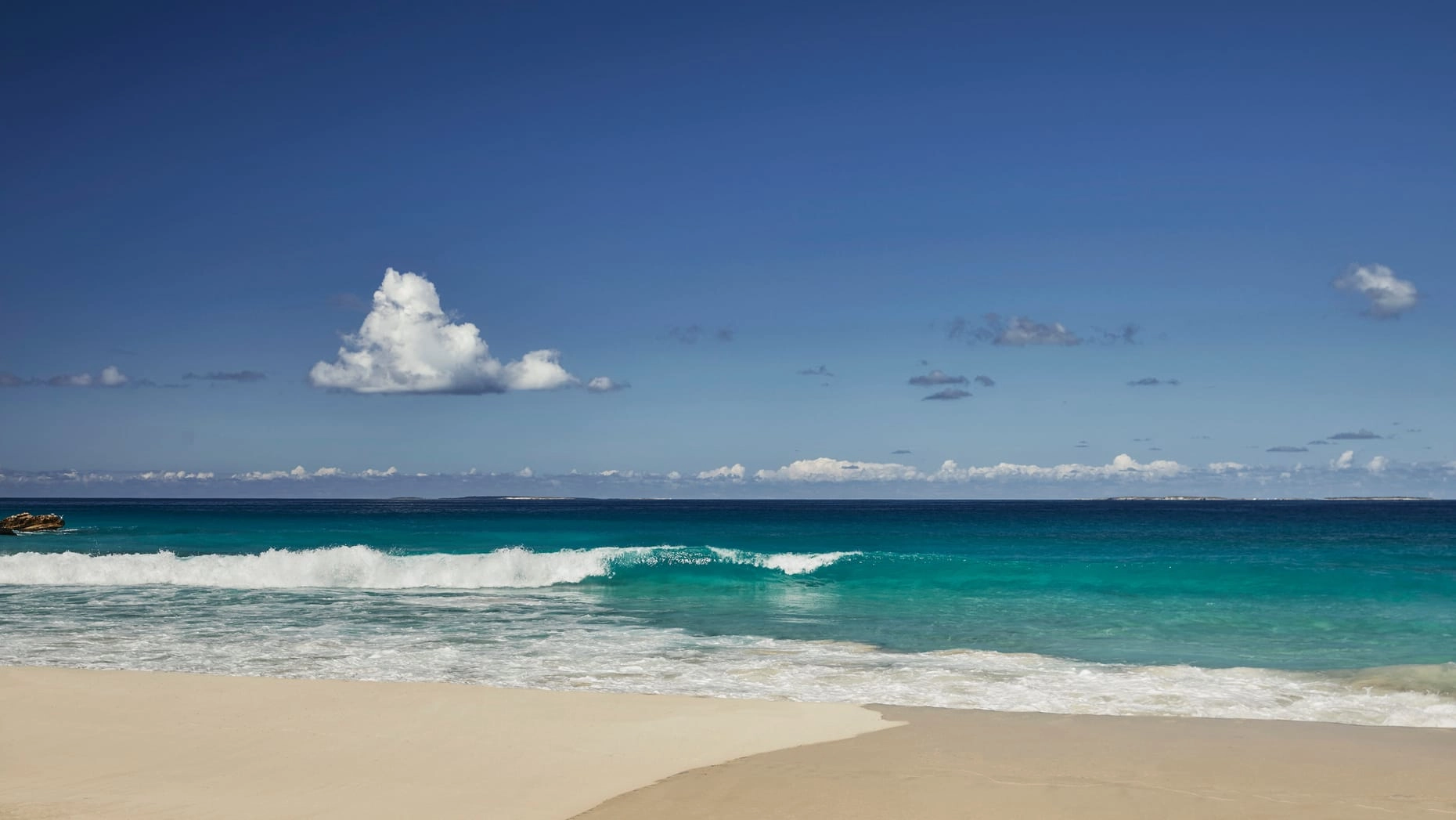 Anguilla is an intimately sized island, with less than 40 square miles in total, and yet Four Seasons Anguilla Resort was able to secure over a mile of some of its most beautiful coastlines.
All resort guests enjoy access to the gorgeous white sand beach that leads down into Barnes Bay; as well as amenities like umbrellaed beach chairs and snorkeling gear to explore beneath the beautiful bay waters. If you book a beachfront villa, you also book your own slice of sand just behind your sundeck.