Special Reserve Collection In St. Barts
If you are looking for a very special class of villas, ones where the services of a private chef are included in the price, then you may be interested in the villas in our Special Reserve Collection. Several of them are within walking distance of Eden Rock Hotel.
Why Rent A Villa At Or Near Eden Rock Hotel Through WIMCO?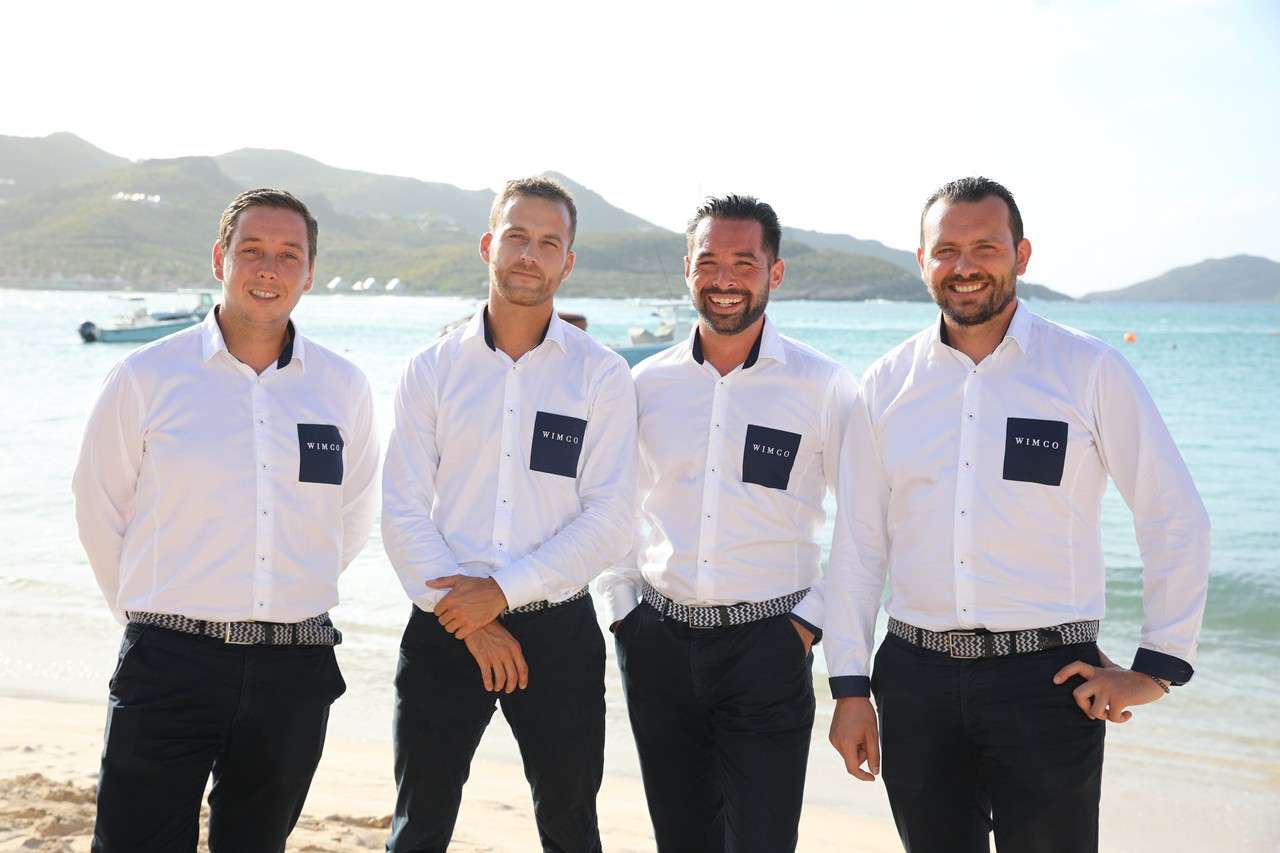 WIMCO is the island's leading villa rental agency and represents many luxurious villas near Eden Rock. Experience a full suite of travel services with WIMCO. This includes complimentary assistance, such as an air desk to arrange all your international and inter-island flights. A 24/7 personal concierge service which includes greeting you at the airport and escorting you to your villa and taking care of all your reservations.
When you rent a villa near Eden Rock, you'll have access to the world-famous St. Jean Beach, home to wonderful swimming and fabulous beach clubs like Gypsea, Lil Rock, and Pearl Beach.
While you're there, you'll have preferential access to beach chaises for the ultimate in comfort and convenience. You'll also have the opportunity to dine at Master Chef Jean-Georges Vongerichten's Sand Bar Restaurant, Eden Rock's laid-back yet lux restaurant. Nosh on fresh local cuisine while taking in the panoramic ocean views. After lunch at Sand Bar, spend the afternoon lounging on Eden Rock's beach chaises.
In addition to everything that Eden Rock has to offer, swanky bars and restaurants like Zion, Le Piment, Le Glacier, Le Papillon Ivre, and Sayolita are all within walking distance of WIMCO's luxury villas, while bustling Gustavia is only a 5-minute car ride away.
Regardless if you rent one of the two villas at or near Eden Rock, you'll also be pampered with WIMCO's 24/7 concierge service.
About Eden Rock Hotel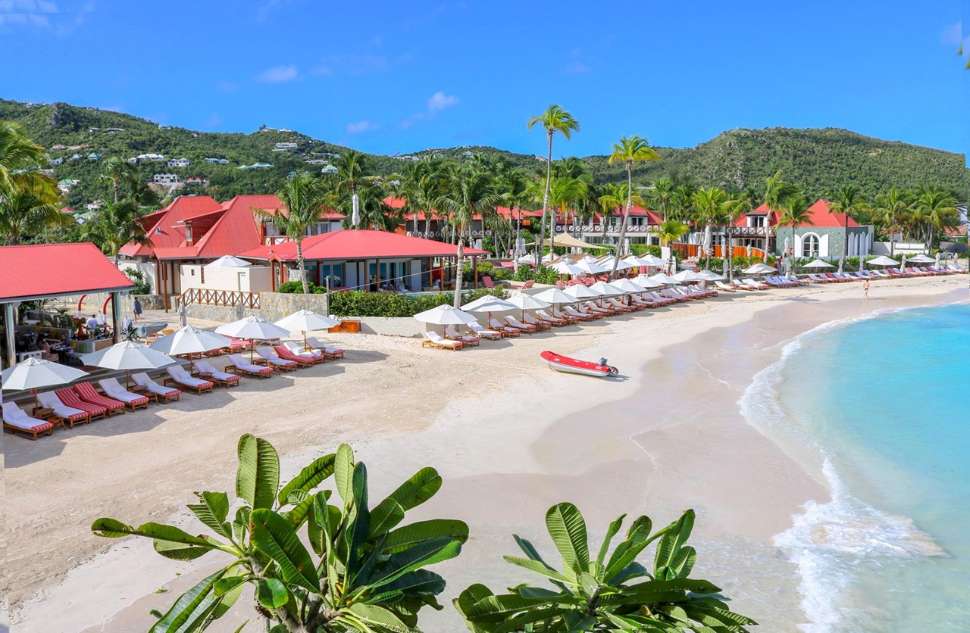 Overview: Widely regarded as one of the top 100 hotels in the world, Eden Rock Hotel combines old-school charm and glamour with modern conveniences.
Perched alongside the stunning turquoise waters of the bay of Saint-Jean, this legendary resort takes great pride in creating 5-star experiences across every aspect of your stay.
Prepare to have your every need met and exceeded at the Eden Rock, the embodiment of St. Barts glitz.
You'll Love: Massages at the beach…and the guest gifts!
What to Know: All the rooms, suites, and villas at Eden Rock have their own style, personality, and charm. From calm retreats to invigorating escapes, there's truly something for everyone here.
Insider Tips: The friendly, knowledgeable, and extremely competent concierge offers truly one-of-a-kind advice and assistance. Need a recommendation or help with a restaurant reservation? Eden Rock's concierges are renowned for their service and attention.
Nuts & Bolts: 35 rooms and suites, 2 villas, fitness studio, 1 restaurant, spa; $$$$
History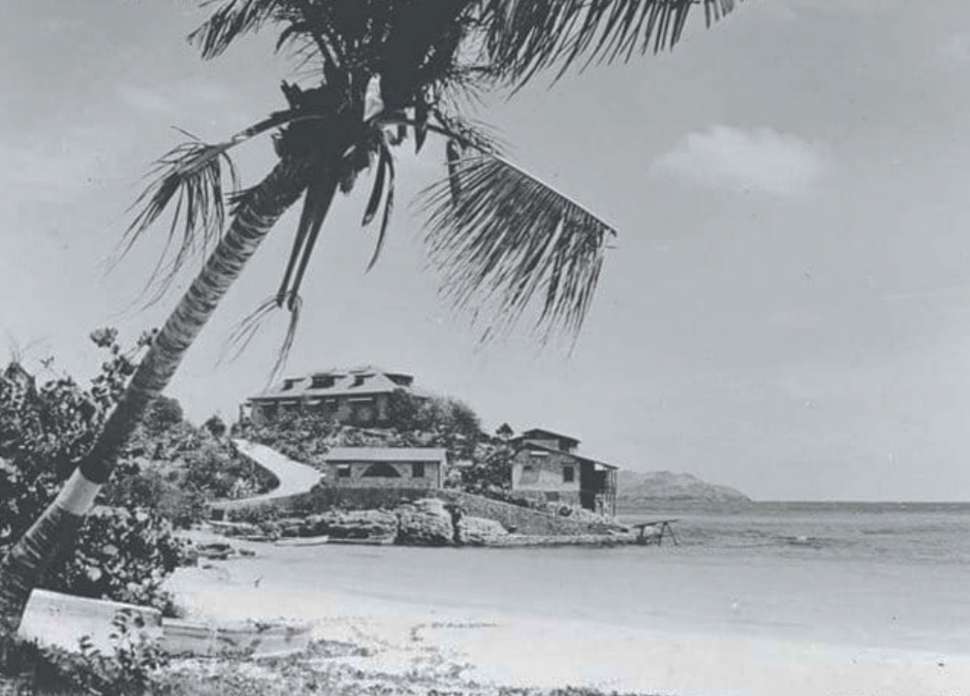 In 1950 when St. Barths was just a gleam in the eye of the rich and famous, local aviator Rémy de Haenen purchased a piece of land on a rocky bluff, and built a simple hotel on it.
Nearly 75 years later, this property overlooking St. Jean Bay has become a dream destination for pleasure seekers from across the globe, including a non-stop gaggle of celebs ranging from Howard Hughes and Greta Garbo to Leonardo Dicaprio and Jennifer Lopez.
Today, this A-list Caribbean hotel is owned by David and Jane Matthews, who lovingly restored it following the severe damage it incurred during Hurricane Irma.
What Services Does WIMCO Villas Provide To Clients Vacationing In St. Barts?
WIMCO's expert team on St. Barts has specialized in custom vacation planning and concierge service since 1983, and is proud to offer a superb selection of luxury villa rentals at and close to Eden Rock Hotel.
We also represent villas in other popular areas of the island including Gustavia, Flamands, Colombier, and Lurin. There's a reason why people trust us to plan and execute their high-end vacations year after year: Your pleasure is our pleasure at WIMCO.
When you partner with WIMCO, you'll have access to our brilliantly cultivated selection of luxury rental villas, including Eden Rock villas. You'll also gain access to our team of vacation specialists, who are intimately familiar with all of the properties we offer, as well as our own on-island concierge team. We know St. Barths like only locals do, and we like nothing more than to share our insider knowledge with you.
Ready To Get Started With Your Villa Vacation At St. Barts?
While St. Barths's unspoiled natural beauty makes it a perfect pick for travelers looking for a truly dazzling destination, the right accommodations can elevate your experience. Enter luxury villas at or near Eden Rock. Feel free to contact us at your convenience to inquire about one of these luxury villas.