What Services Does WIMCO Villas Provide to Clients Vacationing in Turks & Caicos?
Whether Villa Eos, Hyperion, Helios, or another local vacation rental, choose WIMCO for your Long Bay Beach villa accommodations. For one thing, you get a spectacular choice of private luxury lodgings. That's not all, not by a long shot!
You'll also have dedicated support throughout your vacation, from travel arrangements to restaurant reservations. That WIMCO assistance is yours 24/7 during your vacation.
Our TCI team also boasts unrivaled firsthand knowledge of Provo, yours to tap into to the fullest.
These across-the-board WIMCO services can hugely enhance your TCI getaway by booking directly with us, which also helps you avoid hidden fees.
Activities at Long Bay Beach on Turks & Caicos
You can be as busy or as laidback as you like at Long Bay Beach Club. Either way, you're getting one of the best getaway experiences in the Turks and Caicos.
Your beachfront villa puts a genuinely legendary kitesurfing destination at your fingertips. Bathed in the trades, Long Bay is a famously great place to kitesurf, and the conditions are favorable for both beginners and experts.
You can also cruise along happily on a stand-up paddleboard or sample the underwater marvels of TCI via scuba diving or snorkeling.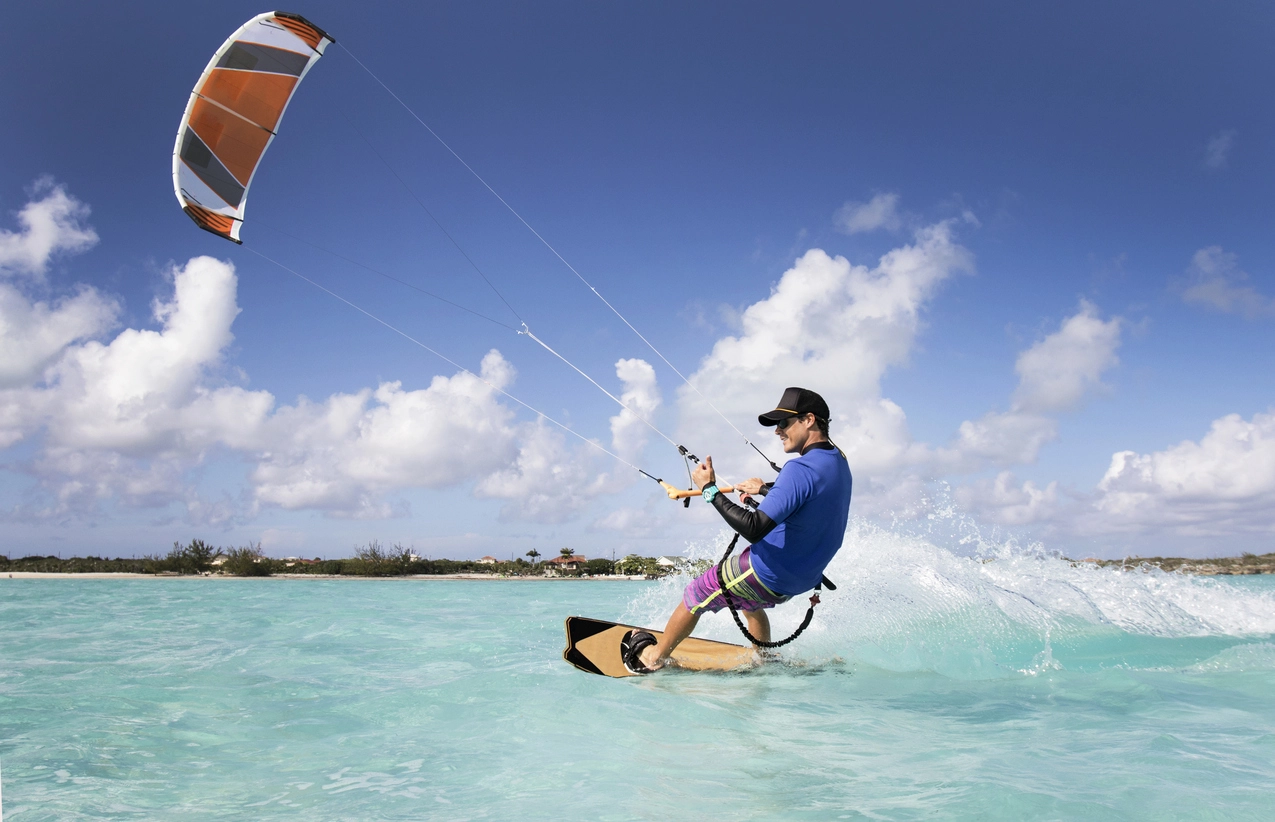 © www.longbaybeachclubtci.com
Amazing saltwater fishing awaits you here, too: from inshore casting to bluewater charters after big West Indies gamefish. Fishing trips aren't the only offshore cruises available to you.
Consider, in season, a whale-watching trip focused on the migrating humpbacks that provide among the finest wildlife spectacles in the Caribbean.
Stunning as the Long Bay beachfront and coastal waters are, there's plenty to do on terra firma as a villa guest. That includes finding yourself only 10 minutes from Provo's finest shopping and dining.
You'll also be nice and close to one of the best 18-hole golf courses in the Caribbean: the Royal Turks & Caicos Golf Club.
Ready to Get Started With Your Long Bay Beach Club Villa Vacation in Turks & Caicos?
Experience refined luxury during your Long Bay Beach getaway with one of the Long Bay Beach Club Villas. Treat yourself to front-row seats along a celebrated beachfront with the WIMCO experience at a world-class villa. Don't hesitate to reach out to us if you have any questions. We're always happy to assist you.