Special Reserve Collection In St. Barts
There are luxury villas in the Caribbean, and then there's WIMCO's Special Reserve Collection of top tier villas in St Barths. These fantastic villa experiences are designed to take privacy, comfort, and exclusivity to extravagant new levels.
These 4+ bedroom villas all feature private chef service, in addition to dedicated concierge service. Your stay in one of our Special Reserve Collection villas in St. Barts is guaranteed to exceed your expectations in every way.
Why Rent A Villa Near Le Barth Hotel Through WIMCO?
When you rent a villa near Le Barth Hotel through WIMCO, you get much more than access to a luxurious villa rental in one of the world's most spectacular settings.
WIMCO's team will consult with you to find the ideal villa for your specific needs. Our concierge team can then assist in arranging your international and local flights, rental car, airport arrivals service, and setting up any special experiences you want to arrange while in St Barts on vacation.
When you reserve a villa near Le Barth Hotel you also get access to the premier services and amenities of the hotel, including access to its stylish seaside restaurant, Amis St. Barth. Offering island-inspired French Mediterranean cuisine, Amis St. Barth is a chic setting for lunch or dinner.
Additionally, you'll have convenient proximity to many of the area's best beach clubs, including Grand Case Beach Club, Carambola Beach Club and Rosewood Le Guanahani St Barth.
About Le Barthélemy Hotel
Overview: When it comes to matching the timeless elegance and carefree sophistication for which the tropical haven of St Barts is known, Le Barthélemy Hotel & Spa delivers. A perennial pick on "best luxury hotel" roundups, Le Barth is the ultimate beachfront hideaway—and the perfect refined retreat for friends, couples, families, and other groups seeking chic and sophisticated experiences.
You'll Love: The resort's paramount commitment to sustainability is driven by its respect and love for the singular and vibrant beauty of the island.
What to Know: While Le Barth doesn't have a dedicated "kids club," it sets new standards for family-friendliness—starting with the warm, calm waters of Grand Cul de Sac Beach's lovely lagoon and the natural beach playground. Be sure to ask WIMCO or the Hotel concierge about other experiences for kids, such as aquatic activities and treasure hunts.
Looking for something to bigger kids occupied? You'll find stand-up paddle boards, canoes, and snorkeling equipment at the Water Sports house.
Insider Tips: Craving the ultimate private escape? Le Barth's Ultimate Escapism experience includes all things private: jet, yacht, pool, and more.
Nuts & Bolts: 44 rooms and suites, 2 luxury villas, restaurant, heated infinity pool, spa, fitness and wellness center, and watersports center
What Services Does WIMCO Villas Provide To Clients Vacationing In St Barts?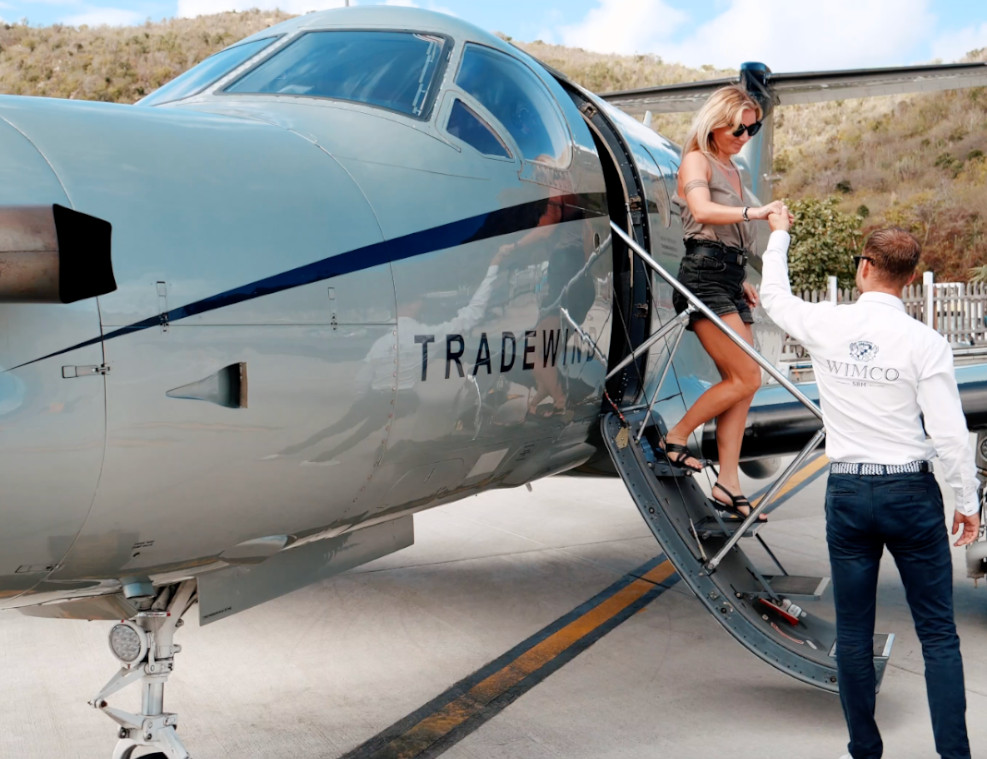 When you partner with the WIMCO team for your St Barts vacation, you get decades' worth of personal vacation planning and concierge service with specialization in the Caribbean, including St Barts Villa Rentals.
Hand-picked villas
It's our pleasure and privilege to introduce you to our exceptional selection of hand-picked, top-rated luxury beachfront villas and vacation rentals, and to guide you through selecting the one that will best fulfill your wants and needs.
Personalized vacation experiences
There's a reason—well, many reasons—why our valued customers return to us again and again with the confidence that comes with knowing we'll help them plan and execute truly wonderful and personalized vacation experiences.
Local knowledge
When you book with us, you'll have the opportunity to talk directly to a member of our team of expert vacation specialists, each of whom is intimately familiar with the villas and the region. We take great pride in knowing St Barts villas like the locals do, and we like nothing more than passing this knowledge to our guests.
On-island concierge team
We are also a select few companies offering our own on-island concierge team. Because of this, we can ensure that the high standard we hold ourselves to continues throughout your vacation. Not only will the WIMCO concierge team be there to support you 24/7 throughout your stay, but we'll provide the incomparable level of attention and care upon which our reputation is built.
The best part? This complimentary service is included with no hidden fees. Book directly through us—either by giving us a call (1-401-849-8012) or contacting us through our website.
Ready To Get Started With Your Le Barth Villa Vacation On St Barts?
If you're ready to start planning your memorable Le Barth villa vacation, we're prepared to help.
From showing you our collection of premier luxury beachfront villas to helping you identify the ideal location, property, and activities for your customized once-in-a-lifetime getaway to glamorous St. Barts.
A WIMCO villa specialist can assist you in making informed decisions about your St Barts villa vacation.
You can easily get started with a quick call at 1-401-849-8012 or send us a message.