Special Reserve Collection Villas In St. Barts
Some of the premier private accommodations in the Gem of the Caribbean await at the Special Reserve Collection Villas. These lavish properties include in their price the services of a private chef. Explore our St. Barts Special Reserve Collection villas right here!
Why Rent A Villa Near Cheval Blanc Hotel Through WIMCO?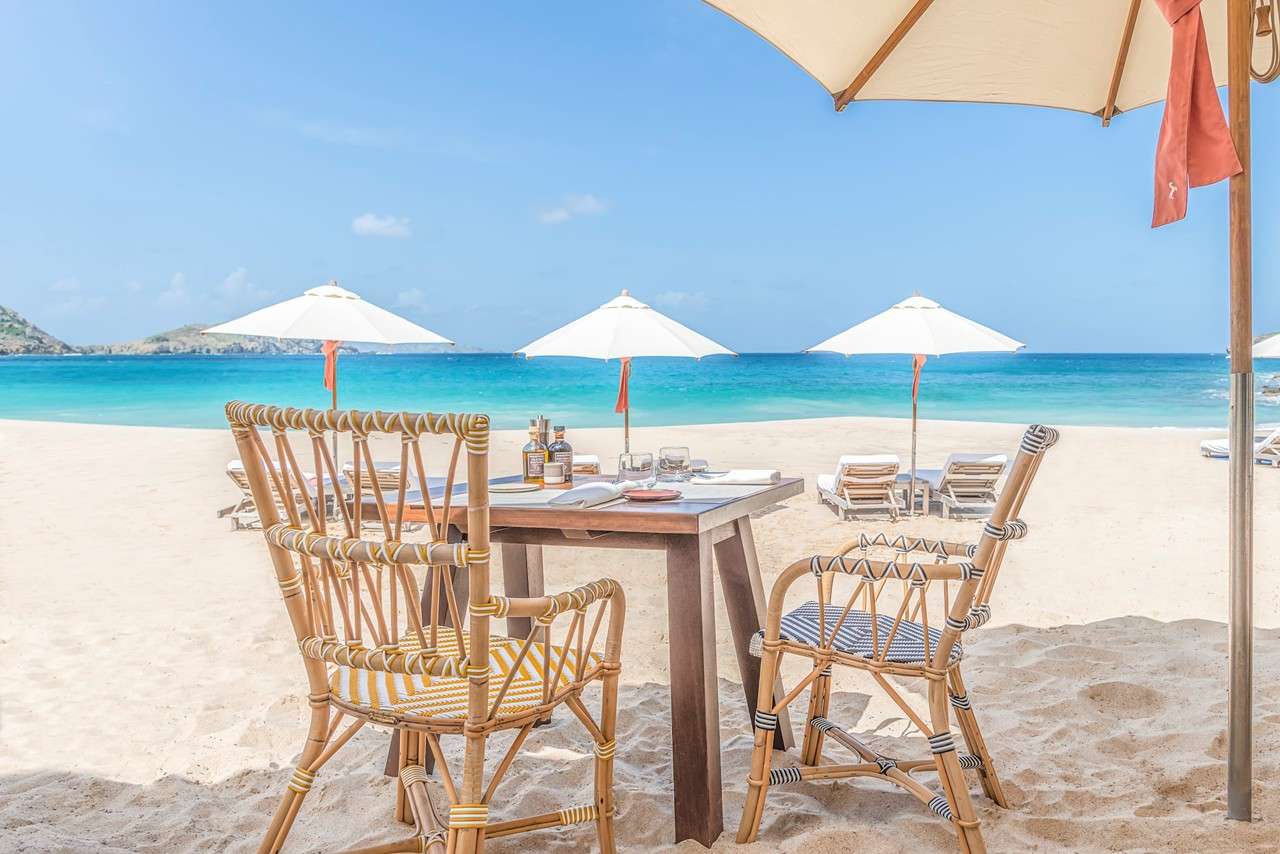 Renting a villa on or near Cheval Blanc St-Barths Isle de France provides access to the hotel's lauded amenities. Those include two restaurants — Le Cabane and Le Case — as well as a great tropical-chic lounge, White Bar.
You can also take advantage of Cheval Blanc Hotel's spa. Villa de France and nearby St. Barts villa rentals are wonderful options if you're looking for more privacy than a hotel room or suite, but also would like to enjoy the hotel facilities. Plus, the hotel's location right on Flamands Beach is downright irresistible.
Speaking of location, there are other perks to a villa at or near Cheval Blanc St-Barths Isle de France. Along with the excellent dining at the hotel, you'll find yourself close to other top-ranked St. Barts restaurants and bars. These include La Langouste, right on Flamands Beach, and La Petite Colombe and le Bananniers, just up the hill in Colombier.
Renting a villa in the vicinity through WIMCO delivers many benefits. These include 24/7 concierge services as well as preferential access to the chaise lounges at a number of top beach clubs. ( We'll spell out the WIMCO Villas services in greater detail later in this guide.)
About Cheval Blanc St-Barth Isle De France Hotel
Opened as Isle de France back in 1991, the hotel became part of the LVMH family in 2013. Three years later, the Cheval Blanc St-Barths Isle de France acquired the Taiwana hotel next door, greatly expanding the property. The caliber of its accommodations and amenities is beautifully complemented by the beachfront location along Anse des Flamands.
Overview: Cheval Blanc St-Barths Isle de France has earned plenty of accolades. Those include ranking as the only regional hotel with "Distinction Palace" status. The French Ministry of Tourism awards this designation to properties with "exceptional qualities that embody French standards of excellence and contribute to enhancing the image of France throughout the world."
You'll Love: The European ambiance at Cheval Blanc St-Barths Isle de France is seductive, well evoking the French-Caribbean culture for which St. Barts is renowned. The grounds' tropical garden scape, schemed up by Madison Cox, is its own attraction.
What to Know: The hotel includes two restaurants: La Case, with its gourmet cuisine, and La Cabane offering beachfront dining. Its Guerlain spa — which features treatments specially designed for the hotel — is the only one in the Caribbean.
Insider Tips: You'll have preferred access to beach chaise lounges and honored lunch reservations.
Nuts & Bolts: 30 rooms and 30 suites as well as the single villa; spa and fitness center; two pools; two restaurants and a bar; location right on Flamands Beach.
What Services Does WIMCO Villas Provide To Clients Vacationing On Flamands Beach In St Barts?
Arranging villa vacation at or near Cheval Blanc Hotel and St. Barts through WIMCO lands you many advantages. Our inside knowledge of the island and high standards of excellence translate access to a truly exclusive, hand-picked selection of private villas and luxury rentals.
That inventory provides an incredible foundation of hospitality service, only enhanced by our signature concierge work. Those concierge services are at your disposal 24 hours a day, seven days a week — both before and during your vacation.
We'll help you iron down every aspect of your St. Barts getaway, from flights and island transportation to restaurant reservations, guided tours, and charters.
Our WIMCO Villas vacation specialists boast firsthand experience with the island, giving you locals-only insights. Whatever sort of Caribbean getaway you're looking for on St. Barts, we can make it an unforgettable reality!
Ready To Get Started With Your Villa Vacation In St. Barts?
To learn more about Villa de France at Cheval Blanc Hotel — or any of the other nearby St. Barts villa rentals — reach out to WIMCO Villas today. Let's make this dream escape to the French West Indies happen.