Special Reserve Villa Collection In St. Barts 
There are luxury villas in the Caribbean, and then there's WIMCO's Special Reserve Collection of villas in St. Barths. These fantastic villa experiences take privacy, comfort, and exclusivity to extravagant new levels. Several of them are close to Hotel Le Carl Gustaf.
These 4+ bedroom villas all feature private chef service for up to 2 meals a day, in addition to dedicated concierge service. Your stay in one of our Special Reserve Collection villas is guaranteed to exceed your expectations in every way and then some. See these villas here .
Why Rent A Villa Near Le Carl Gustaf Hotel Through WIMCO?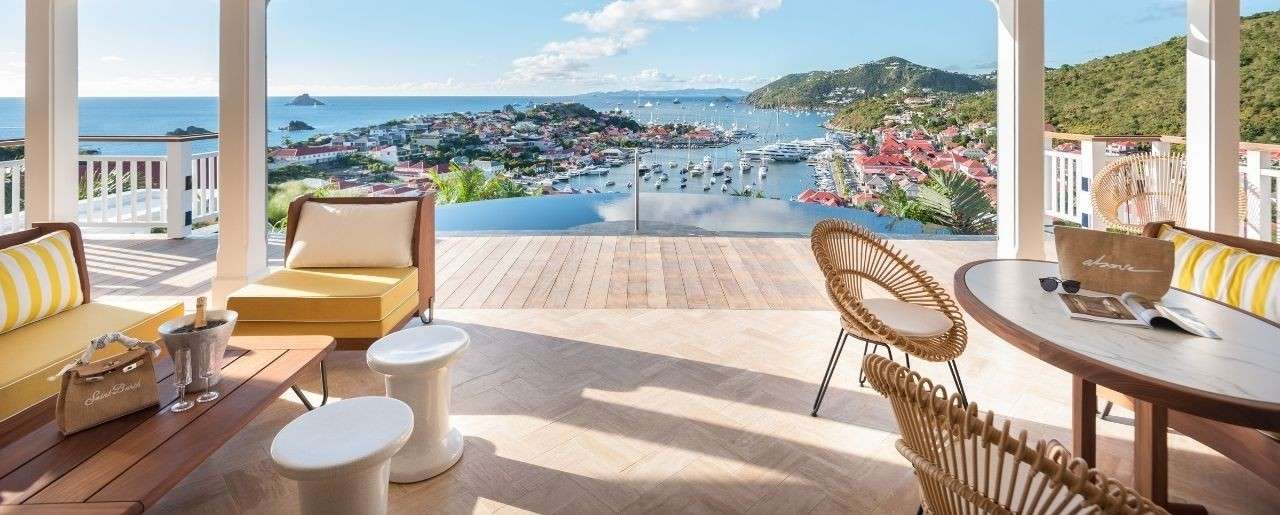 When you rent a villa near Le Carl Gustaf Hotel through WIMCO, you get much more than access to a luxurious villa in St Barts, in one of the world's most spectacular settings. WIMCO's team will consult with you to find the ideal villa for your specific needs.
Our on-island concierge team can then assist in arranging your international and local flights, rental car, airport arrivals service, and setting up any special experiences while in St. Barts.
Staying at a villa near Hotel Carl Gustaf does have its advantages. You'll be close to the hotel's two restaurants, Fouquet's Saint-Barth and Shellona, as well as to many of St. Barts' other top restaurants, including Casa, Orega, La Petite Colombe, Black Ginger.
Want to sip on a cocktail while enjoying stunning views of Gustavia's harbor? Then order one of the thoughtful concoctions whipped up for you by the Fouquet Bar's mixologist.
Here, you'll also be a quick (less than five-minute) walk to the famous Shell Beach and to many of St. Bart's best beach clubs, including Gustavia Yacht Club and SBYC.
WIMCO's complimentary concierge service can help elevate your vacation experience to the next level during your stay in a villa near the Hotel Carl Gustaf. For example, our concierge team can secure preferential access to beach chaises at several top beach clubs for you. Concierge service is available 24 hours a day, 7 days a week.
About Hotel Carl Gustaf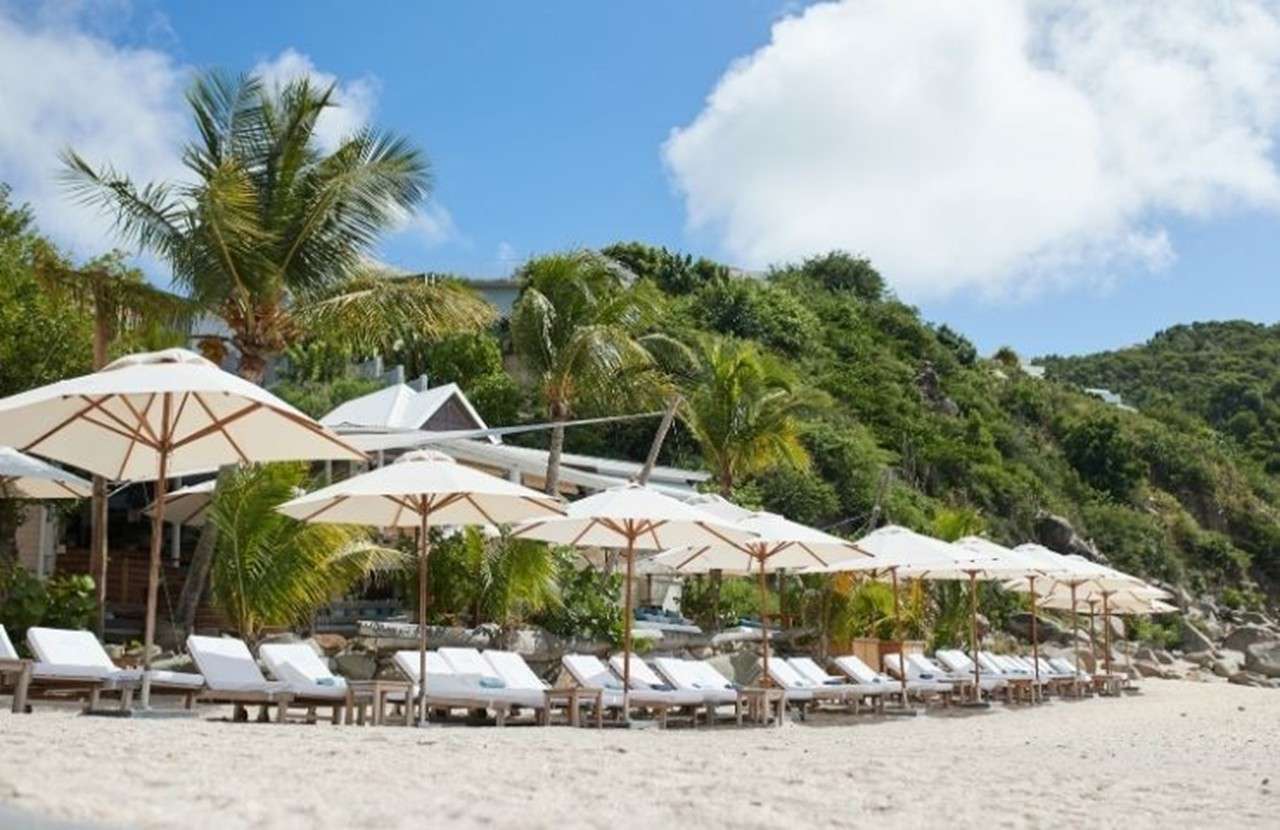 Overview: Hotel Le Carl Gustaf is tucked away in a garden-like setting, offering a secluded and private feel most guests in St Barts seek.
You will feel like you are miles away from it all while they are close to almost everything they will need during their stay on St. Barts.
This small upscale property was originally built in the 1970s, and in 2017, the original hotel closed and underwent a complete renovation. The new and lovingly improved Le Carl Gustaf reopened in late 2021 and is once again attracting guests with its updated appearance and intimate setting.
What to Know: The property has two restaurants, Le Fouquet, which offers French gastropub-style food with Caribbean influences, and the popular Shellona. You will find the latter below the hotel on Shell Beach. It's a short walk away, or take advantage of the complimentary transportation.
What We Love: This boutique hotel in Gustavia may be small, but it doesn't lack luxury. It has its own spa, where guests are pampered with personalized treatments. The Hotel Le Carl Gustaf also has complimentary electric bikes that guests can use to explore St. Barts.
Insider Tips: This is the ideal place if you want to stay within easy walking distance of Gustavia and the beach but still feel like you're staying in a secluded tropical garden. It's also the only hotel on St. Barts with a view of Gustavia's port.
Nuts & Bolts: Hotel Le Carl Gustaf has 21 rooms, including suites and bungalows, as well as Villa Diane. Amenities include a fitness center, two restaurants, a bar, a spa, a yoga studio, aqua biking, and access to Shell Beach.
What Service Does WIMCO Villas Provide To Clients Vacationing In St. Barts
WIMCO has been offering travel planning and concierge services since 1983, so we are experts in helping our valued guests find the right luxury villas for their needs.
Our villa rentals located in or near Hotel Carl Gustaf are hand-selected for their outstanding features and amenities, and we consider them to be the best-of-the-best properties on St. Barts.
We also proudly offer our guests complimentary 24/7 concierge service. In addition to booking your villa at Carl Gustaf Hotel or nearby, we can also assist you with arranging your flights and ground transportation. Our team can also help you with your other needs during your vacation, such as dinner reservations or childcare.
Ready To Get Started With Your Hotel Carl Gustaf Villa Vacation At St. Barts?
WIMCO is proud to offer luxury villas that would be the pièce de résistance to any St. Barts vacation. Contact us today to learn how we can help you bring your St. Barts vacation desire to life.